Phase Zero
Phase Zero
is an experimental-exploration-time-capsule-print-publication. It is an artifact attempting to document and critique the rapidly evolving culture and visual language of the current counterculture in NYC.
@phasezeronyc
Currently sold at
@bungee.space,
Human Relations NYC, Desert Island Comics, and Village Works.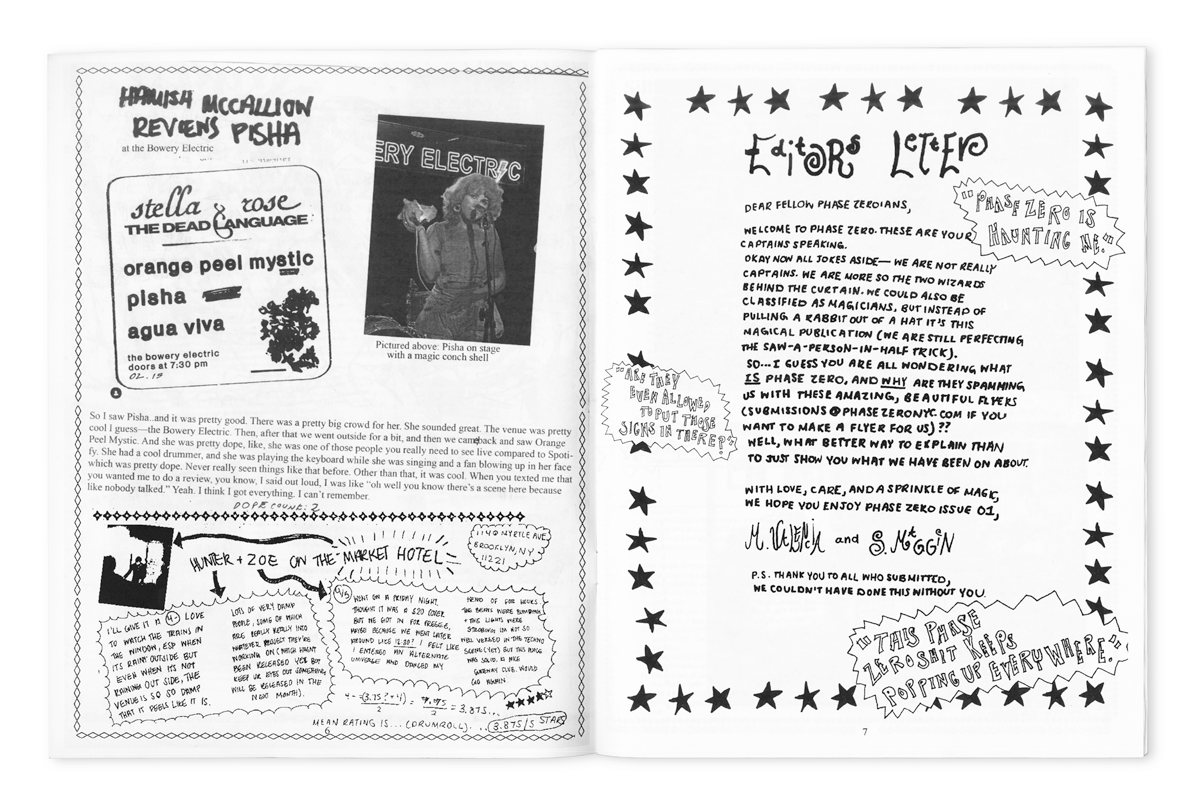 No Bullsh*t Just Rave: the DIY Scene in NYC
An index documenting rave flyers from various Instagram accounts in 2022. The current visual language of New York City's underground DIY scene is manifested in cyberspace infrastructure—internet culture transforms the city from a physical, tangible landscape into a digital realm. These aesthetics are embodied in the visual language of the hyper-niche underground art scenes of New York City.
Valencia
Valencia is a reinterpretation of Elzevir No. 5, a Neo-Classical/Neo-Renaissance typeface created by Barnhart Brothers and Spindler in the early 1900's. Valencia is a display serif, intended for large print media. Typographically, its organic serifs are charming at large sizes. Flyer artwork by Charlotte Pelissier.

*Published in Framework 101
Pauro—Meta
Metamorphosis is the biological process in which insects physically develop after birth, involving changes to the animal's body. It is also the name of absurdist Franz Kafka's best-known works—a "Kafkaesque" allegorical novella. Paurometabolism, also called incomplete metamorphosis is the mode of development of certain insects that includes three distinct stages: the egg, nymph, and the adult stage, or imago.
PAURO—META is a print publication exploring insects and absurdity. Each issue focuses on one paurometabolous insect, including images and scientific articles of the insect throughout each stage of development. Absurdist literature, plays, and art spreads are placed randomly throughout the publication as bold interjections.
Brood X Launch Party: Return of the Cicada
The long-awaited return of millions of giant flying bugs feels like a dystopian nightmare to most. This event is a celebration of the return of the cicadas (the Brood X species) with a dystopic-techno launch party. Event promotion with posters.